Emu
More videos
About Emu Eggs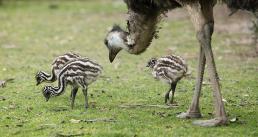 The female emu lays clutches of large, dark green eggs – that look like super-sized avocados. When our eggs in the incubator are close to hatching, we may see them wobble which means the chick inside is ready to emerge. The baby emu first breaks through the internal membranes, but it may take half a day for them to fully flop out of the egg.
They'll be exhausted but once they do eventually hatch, they are precocial, meaning they are well developed. They walk within hours, run within days and immediately peck around on the floor looking for green shoots to eat.
Stages of growth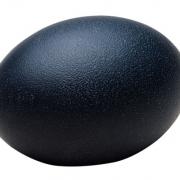 Egg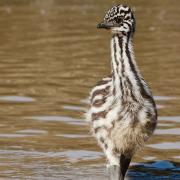 Young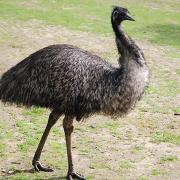 Adult
Your comments
Vital Stats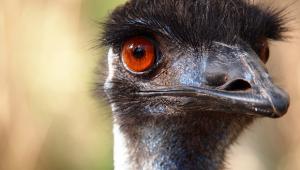 Emu
Britain's most famous emu spent many years attached to the arm of late comedian Rod Hull and harassed celebrities including Michael Parkinson and the Queen Mother. However, it should be stressed that this was not a real emu.
Size of Egg

135mm x 90mm

Clutch Size

11-20

Incubation period

56 days